Dearest Partner in Christ,
Welcome to the month of February 2021.
This month we will continue on our journey of building, rebuilding, and strengthening our foundations in Christ.  Our Focus this month of February 2021 is: "Renewing our mind".
Beloved, "You are what you think"- The bible says in Proverbs 23:7A "For as he thinketh in his heart, so is he:…." Our foundations must be built on "thinking like Christ". This month search the foundations of your life and ensure you build and strengthen it with the following permanent foundations;

The mind of Christ1 Corinthians 2:16 "For who hath known the mind of the Lord, that he may instruct him? But we have the mind of Christ."
Peace of mind in replace of fears & anxious thoughts
Philippians 4:6-9
Be careful for nothing; but in every thing by prayer and supplication with thanksgiving let your requests be made known unto God. And the peace of God, which passeth all understanding, shall keep your hearts and minds through Christ Jesus. Finally, brethren, whatsoever things are true, whatsoever things are honest, whatsoever things are just, whatsoever things are pure, whatsoever things are lovely, whatsoever things are of good report; if there be any virtue, and if there be any praise, think on these things. Those things, which ye have both learned, and received, and heard, and seen in me, do: and the God of peace shall be with you.
A humble mind that instantly obeys God and His word
Philippians 2:5-9 "Let this mind be in you, which was also in Christ Jesus: Who, being in the form of God, thought it not robbery to be equal with God: But made himself of no reputation, and took upon him the form of a servant, and was made in the likeness of men: And being found in fashion as a man, he humbled himself, and became obedient unto death, even the death of the cross"
Renewed mind based on God's word.
Do not think as the world thinks. Romans 12:2 "And be not conformed to this world: but be ye transformed by the renewing of your mind, that ye may prove what is that good, and acceptable, and perfect, will of God." I am praying with you that this month of February the Holy Spirit will help you to identify and root out all evil thoughts, and mind of the world and build and plant the firm foundation of the mind of Christ. As you build the permanent foundation of the mind of Christ, may your life, family, and finances bring forth abundant fruits to the glory of Christ.
---
We thank God for a glorious Miracles, healing, and deliverance service which took place on Saturday 30th January.  Many received their deliverance, miracles, and healing.  Please share your testimony and praise report by sending us an email.  Our email address is deministriesint@gmail.com.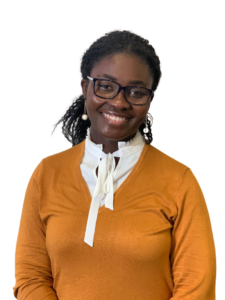 Yours in Christ,